Heating and AC Repair in Carver
Sebold offers installation, maintenance, as well as furnace and AC repair in Carver, MN. Whatever  your HVAC needs, we have the experience necessary to offer the best possible service. As your heating and cooling consultant I promise to take the time to listen and understand your concerns regarding the comfort, health and safety of you and your family.
Heater Repair / Furnace Repair Carver
Our experienced furnace repair team will deliver fast and effective service to anyone in Carver. Throughout the winter months in Minnesota's suburbs, having a working furnace is a necessity. Whether you're looking for emergency furnace repair in Carver, standard furnace repair, or installation, we have the expertise for the job.
Find out more about our Carver heating repair service.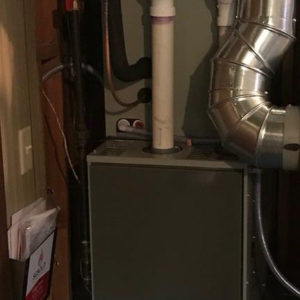 AC Repair Carver
The winter months may be frigid, but the sticky summers in Minnesota makes AC a necessity for several months of the year. Our experienced air conditioning repair team will deliver fast and effective service. We serve almost every model of air conditioner, providing emergency air conditioner repair in Carver as well as routine AC repair and installation.
Find out more about our Carver AC repair service.
We offer quality products and professional installation.
15 years of HVAC experience working with furnaces, air conditioners, humidifiers, air exchangers, boilers, air purification, etc. Insured and bonded by the state of Minnesota and NATE certified.
Serving Carver Heating and Cooling needs.
Blog Post: Nothing not found.
"Came out within a half hour of our emergency service call - on a holiday no less - and quickly diagnosed and fixed the problem with our A/C unit. They were professional and respectful during all of our interaction. We will certainly be using them again when needed."
James Gampeler - May 28, 2018
"Chad installed a central air unit for us a couple years ago. He is a true professional! He did a quick, thorough job and we were so pleased with his work. Would recommend him highly!!!"
Cody Gumz - March 3, 2017