Heating and AC Repair in Chaska
Sebold offers furnace and AC repair in Chaska. Whatever your HVAC needs, we have the experience necessary in the heating and cooling industry to offer the best service possible. As your heating and cooling consultant I promise to take the time to listen and understand your concerns regarding the comfort, health and safety of you and your family.
Heater Repair / Furnace Repair Chaska
Our experienced furnace repair team will deliver fast and effective service to anyone in Chaska. Throughout the winter months in Minnesota, having a working furnace is a necessity. Whether you're looking for emergency furnace repair in Chaska, standard furnace repair, or installation, we have the expertise for the job.
Find out more about our Chaska heating repair service.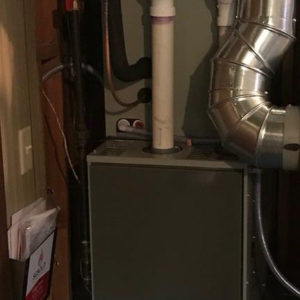 AC Repair Chaska
The winter months may be frigid, but the sticky summers in Minnesota makes AC a necessity for several months of the year. Our experienced air conditioning repair team will deliver fast and effective service. We serve almost every model of air conditioner, providing emergency air conditioner repair in Chaska as well as routine AC repair and installation.
Find out more about our Chaska AC repair service.
We offer quality products and professional installation.
15 years of HVAC experience working with furnaces, air conditioners, humidifiers, air exchangers, boilers, air purification, etc. Insured and bonded by the state of Minnesota and NATE certified.
"A great experience...even with the AC out on the hottest day of the year! Superior same day service...Chad walked me through his troubleshooting and didn't cut any corners. A great hometown, authentic, and honest approach...as well as reasonably priced. We will definitely use Sebold again!"
Brent Mareck - May 27, 2018
"I can't thank Chad enough for his service and professionalism. He was a pleasure to work with and we will continue to use him for our heating and air needs. He went above and beyond for us by coming out on a holiday to fix our broken AC. His knowledge and advice was very much appreciated."
Kelsey Gampeler - May 28, 2018