Furnace and AC Repair Chanhassen
Sebold offers furnace and AC repair in Chanhassen. Whatever your HVAC needs, we have the heating and cooling experience necessary to offer the best service possible. As your heating and cooling consultant I promise to take the time to listen and understand your concerns regarding the comfort, health and safety of you and your family.
Heater Repair / Furnace Repair Chanhassen
Our experienced furnace repair team will deliver fast and effective service to anyone in Chanhassen. Throughout the winter months in Minnesota, having a working furnace is a necessity. Whether you're looking for emergency furnace repair in Chanhassen, standard furnace repair, or installation, we have the expertise for the job.
Find out more about our Chanhassen heating repair service.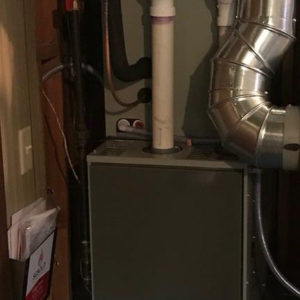 AC Repair Chanhassen
The winter months may be frigid, but the sticky summers in Minnesota makes AC a necessity for several months of the year. Our experienced air conditioning repair team will deliver fast and effective service. We serve almost every model of air conditioner, providing emergency air conditioner repair in Chanhassen as well as routine AC repair and installation.
Find out more about our Chanhassen AC repair service.
All HVAC Chanhassen Services
We offer quality products and professional installation.
15 years of HVAC experience working with furnaces, air conditioners, humidifiers, air exchangers, boilers, air purification, etc. Insured and bonded by the state of Minnesota and NATE certified.
"Rarely do you finish up a hired out house project and just feel really good about the experience end-to-end, but that was certainly our experience with Chad. We had him configure a second zone for our heating/cooling system and install a whole house humidifier. Everything was perfect...the communication, the professionalism, the price compared to others, and most importantly the finished product. Chad was so easy to work with, and you can tell he cares for the people in his community. My wife and I won't hesitate to call him for any future needs. Please consider Chad for yours."
Eric Titze
 - 
March 16, 2018
"We couldn't be happier with the work Chad did in adding an air exchanger unit to our existing system. He is very knowledgeable and helped with the selection of the appropriate unit, without trying to sell us extras that we dont need. His installation of the unit was quick and professional. We will definitely use Sebold Heating and Cooling for any of our future HVAC needs."
Chad Seizert - December 18, 2018