HVAC Near You
Searching for "HVAC near me" can be time consuming, especially because most customers don't know what to expect out of an HVAC contractor just by looking at their name. Luckily, you can stop your searching now, because Sebold Heating and Cooling offers HVAC services anywhere in or around the western Twin Cities suburbs.
Outside of the most common service areas which are linked at the bottom of the page, we also serve nearby areas such as Orono, Minnetonka, Excelsior, Waconia, and Plymouth. If you're unsure if we cover your area, send us a quick message or call us at 952-679-0102 and we'll let you know.
Whatever your HVAC needs, we have the experience necessary to offer the best service possible. We offer transparent pricing, genuine care, and work to provide fast, effective service.
Heater Repair / Furnace Repair Near You
Our experienced furnace repair team will deliver fast and effective service to anyone near Chaska. Throughout the winter months in Minnesota, having a working furnace is a necessity. Whether you're looking for emergency furnace repair, standard furnace repair, or installation of an HVAC system, we have the expertise for the job.
Find out more about our local heating repair service.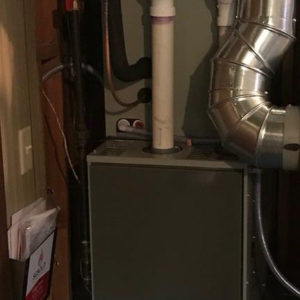 AC Repair Near You
The winter months may be frigid, but the sticky summers in Minnesota makes AC a necessity for several months of the year. Our experienced air conditioning repair team will deliver fast and effective service. We serve almost every model of air conditioner, providing emergency air conditioner repair near you as well as routine AC repair and installation.
Find out more about our local AC repair service.
All HVAC Services in Your Area
We offer quality products and professional installation.
15 years of HVAC experience working with furnaces, air conditioners, humidifiers, air exchangers, boilers, air purification, etc. Insured and bonded by the state of Minnesota and NATE certified.
Why Sebold? Check out some reviews:
"Came out within a half hour of our emergency service call - on a holiday no less - and quickly diagnosed and fixed the problem with our A/C unit. They were professional and respectful during all of our interaction. We will certainly be using them again when needed."
James Gampeler - May 28, 2018
"A great experience...even with the AC out on the hottest day of the year! Superior same day service...Chad walked me through his troubleshooting and didn't cut any corners. A great hometown, authentic, and honest approach...as well as reasonably priced. We will definitely use Sebold again!"
Brent Mareck - May 27, 2018